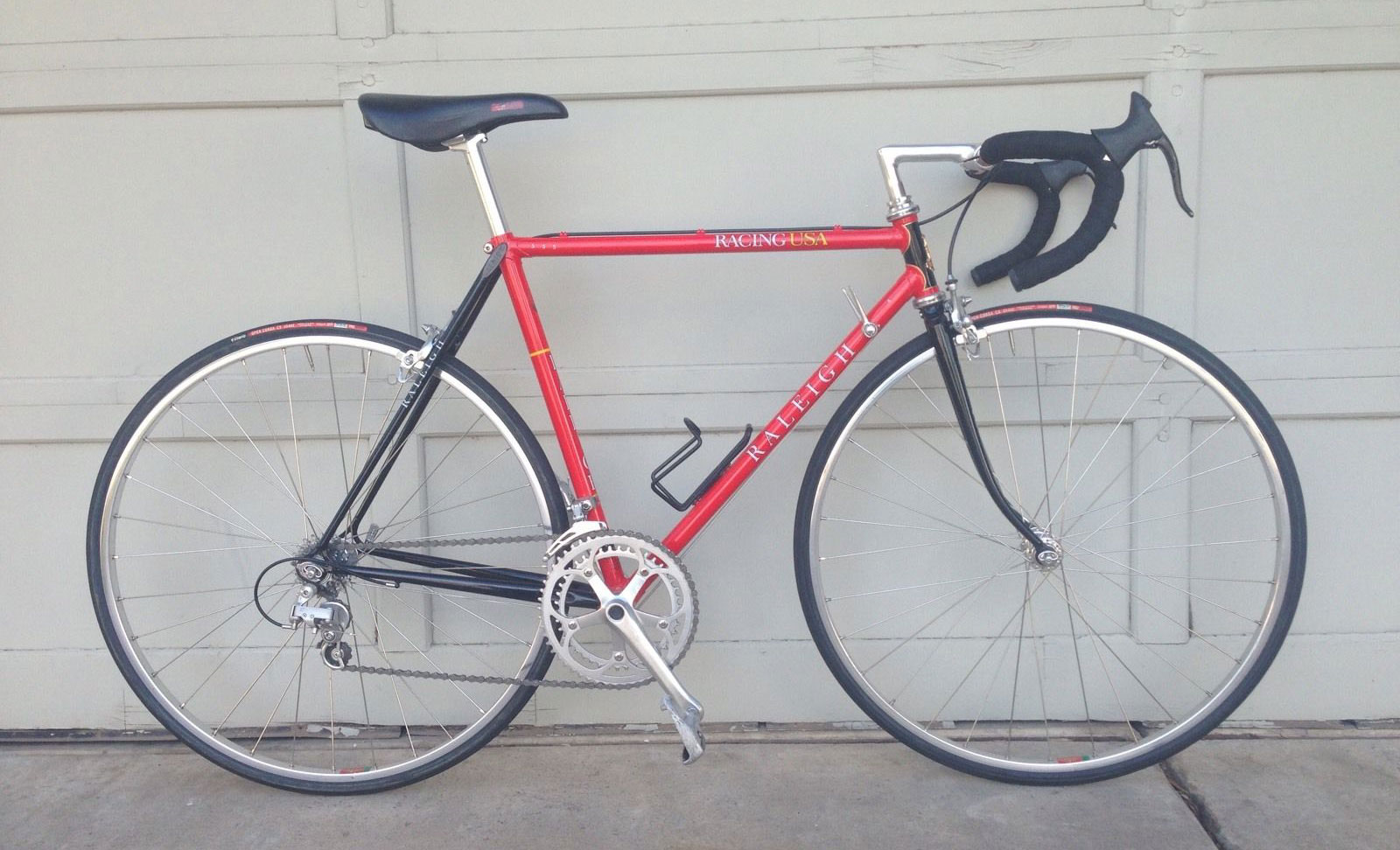 This is a story about my bicycle. It was built for me by Danny, the man behind the infamous karaoke show.
Danny bought a pretty sweet bike, an early '80s Raleigh Grand Prix from the time just after Raleigh was bought by Huffy, before the quality dropped off. It was too small for me, but I fell in love with it. I told him to find me one if he had the chance.
Three weeks later, he called and told me he had it in my size. You'd be surprised what Danny's capable of.
In the first six rides I took with it, I had three accidents. Danny thus christened it "Trois Clangours". Jerk.